Taste of Columbus Circle: A Culinary Guide to the Nexus of Hell's Kitchen & UWS
Manhattan's Columbus Circle is surrounded by some of the city's most unique dining experiences that cater to diverse tastes and preferences. Whether you're in the mood for upscale dining, casual bites, or international cuisine, this area has something for everyone. Here's a guide to some of the best restaurants near Columbus Circle:
Old John's Luncheonette
Address: 148 W 67th Street
Website: www.iloveoldjohns.com
Old John's, a classic New York diner is a special type of place that has stood the test of time, even after relocations and a pandemic closure. Expect to find classic comfort food dishes like all-day breakfasts, ice cream sodas, tuna melts, and more. Sit counterside or slide into a comfy booth and get a taste of old Manhattan.
Per Se
Address: : 10 Columbus Circle
Website: https://www.thomaskeller.com/perseny
Per Se is definitely not an everyday location, but a high-end dining experience loved by locals, celebrities, and some of the world's top foodies. Offering a high-end dining experience with a focus on French and American cuisine, it's known for its tasting menus and stunning views of Central Park. Expect to find unique culinary creations that cross the boundaries of art and fine dining.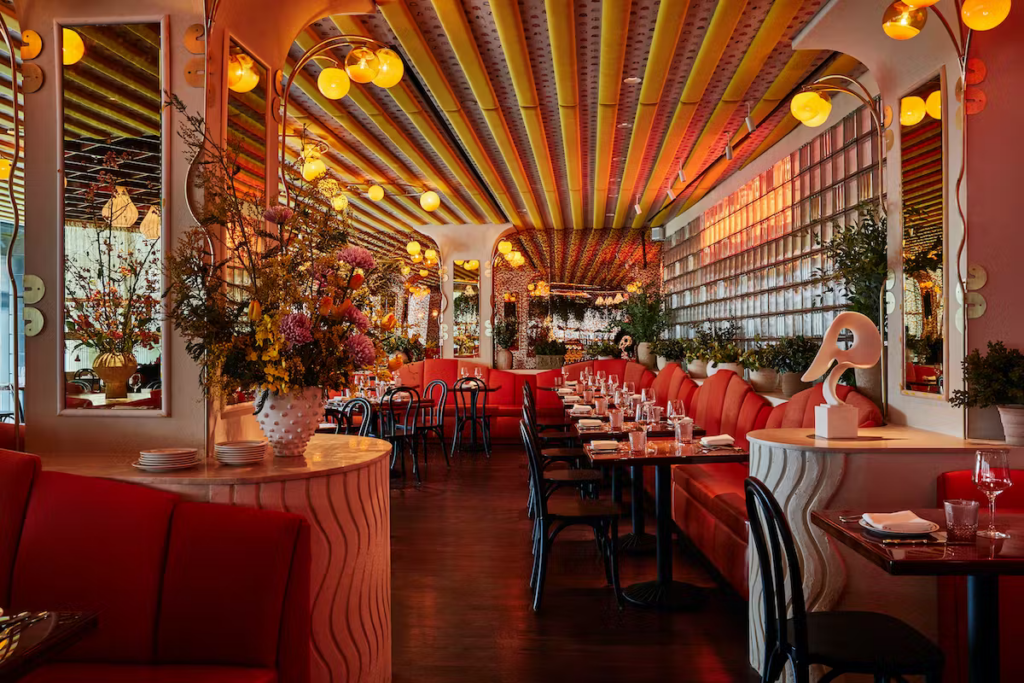 Bad Roman
Address: : 10 Columbus Circle
Website: https://www.badromannyc.com
Located in the Time Warner Center right near Per Se, Bad Roman is a trendy and Instagram-worthy Italian restaurant. Dazzling maximalist interiors offer a pink glow alongside a fun menu including "Roni Cups & Ranch" and a great selection of pastas, seafood options, and more. End the meal with a Tiramisu Ice Cream Cake and housemade sambuca.
Planet Taco
Address: : 705 9th Avenue
Website: https://www.planettaco.com
This intergalatic-themed spot offers quick and tasty bites and a rotating schedule of unique taco creations. Thinking beyond the usual Mexican menu, they've expanded their creations to include options inspired by both Central America, major American cities and even (oddly) other planets. For an affordable bite in Hell's Kitchen, look no further.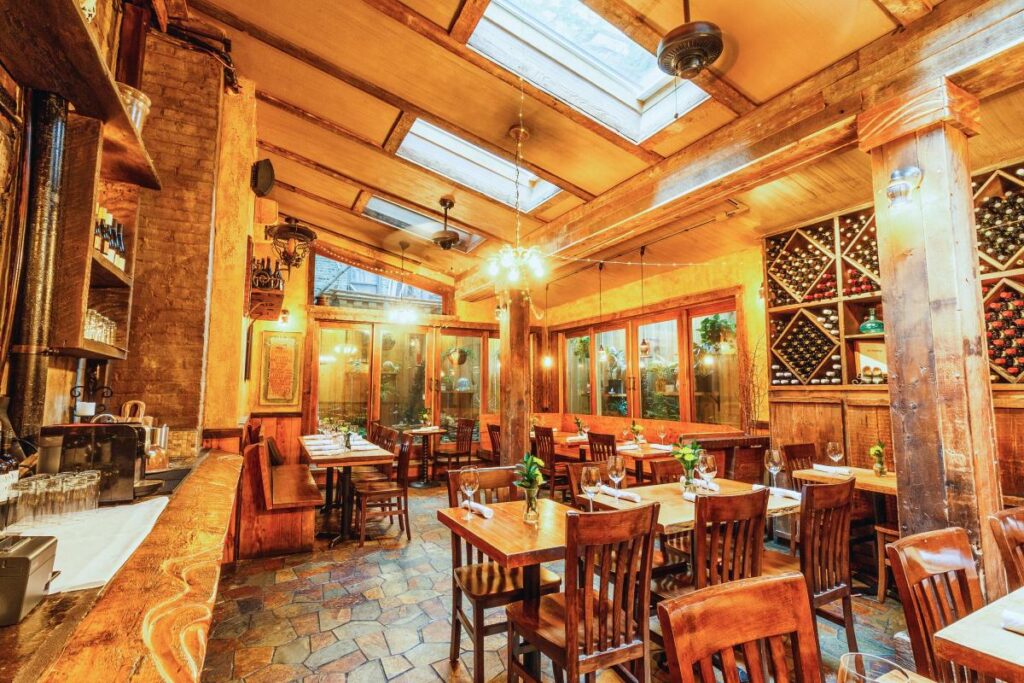 Kashkaval Garden
Address: : 852 9th Avenue
Website: https://www.kashkavalgarden.com
For over 25 years, this Mediterranean staple in Hell's Kitchen is a perfect post-theater treat. This is the perfect spot for sharing wine, Turkish flatbreads, and their specialty fondue that come in five different variations. Brick walls and big windows accompany this small space's small plates.
Images courtesy of ILoveOldJohns.com, BadRomanNYC.com and TottoNYC.com.